How to Package Goods for Pallet
Unsure of how to package your goods ready for your pallet collection?
The below guidelines should give you all the information you need to adhere to guidelines put in place by our Pallet Couriers, and most couriers across the UK.
Applying simple rules of common sense along with safe and secure packaging processes will generally be sufficient for most goods. Make sure nothing is loose, nothing will leak (please see our leakable goods page for more information), and that all fragile items are secured. Follow the rules below to be extra sure the pallet courier will accept your collection.
If you are struggling to find a good Pallet to put your goods on, they can be sourced from local industrial parks (ask politely) or specialist pallet suppliers in your area.
Please ensure that you read the below information before booking your collection, even if you think some of it does not apply to you.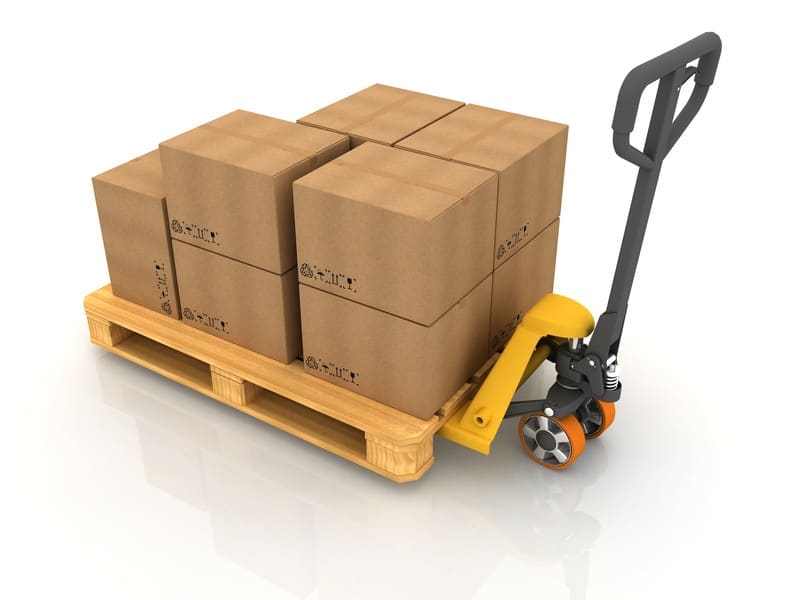 Pallet base:

Must be of robust construction and suitable for the type of goods carried upon it
Must have no missing boards or chocks

Goods on the pallet:

Must not exceed the dimensions for the size of pallet entered
Must not overhang the pallet edges
Must be stable when packed or placed on the pallet
Must not be top-heavy and must be stable enough to undergo at least six trans shipments
Must be firmly and properly secured to the pallet base by shrink-wrap, fibre or steel banding, chains, or any other appropriate means
Must have sufficient packaging, such as bubble wrap, cardboard, or any other appropriate packaging to reasonably protect the goods