Pallet Presentation : How to load your goods onto a pallet
Our Pallet presentation guide shows you how to prepare your pallets for your collection and pickup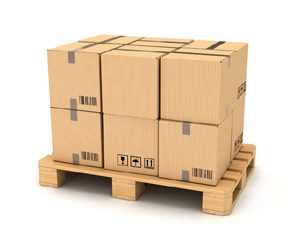 When sending your items on a pallet. there are certain requirements that both yourself and sendapallet need to adhere to in order for the courier to accept the pallet. We've highlighted these before for your convenience. Please make sure your goods and packaged pallet meets the following requirements.
All goods must be positioned on the pallet itself
If using two way pallets, all items must be secured by shrink wrap, including sides and top (if possible). As an alternative you may use secure metal or plastic banding if you have it.
If sending machinery, we would recommend that this is crated instead of simply placed on the pallet itself.
Please ensure your pallets are labelled on at least two sides with the recipients address.
Please ensure your pallets are under 1000kg in weight
Please ensure your pallets do not exceed 1200 x 1000 x 2200mm. If you have to send palleted goods that are larger than this, additional charges may apply.
For engines, please ensure engines are fully drained and banded securely to the pallet. See Engine Shipping Guide for further information.
All goods requiring a tail-lift off-load, must be securely packed on a four-way entry pallet (with a minimum of 100mm clearance for pallet truck entry)
There is a facility on our Online Booking System that allows you to print pallet labels and secure to pallets.