Pallet Shipping and Delivery service from the UK to the Czech Republic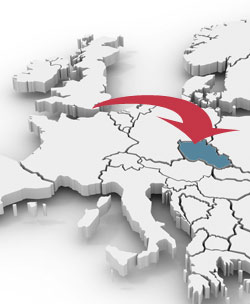 Sendapallet are a UK and European Pallet Delivery courier, offering some of the best prices and services for sending your large or bulky items across to Czechia at a low cost. It can often be difficult to send items over to Europe if they dont fit conventional Post Office or Courier size requirements. In this instance, a pallet delivery is the best option.
Simply package your goods up on a Pallet, and we'll come up and pick it up and deliver it to your chosen location.You can get a price online using the form above, and then simply book, and we'll take care of the rest. If you dont have a pallet available, we can supply one or you can get one from local industrial units or supplier (many companies will simply give you a pallet if you ask them kindly).