Looking to send Bulky Items, Large Parcels or Packages to Friends or family from the UK to Latvia? Easy instant prices for Pallet Delivery Across Europe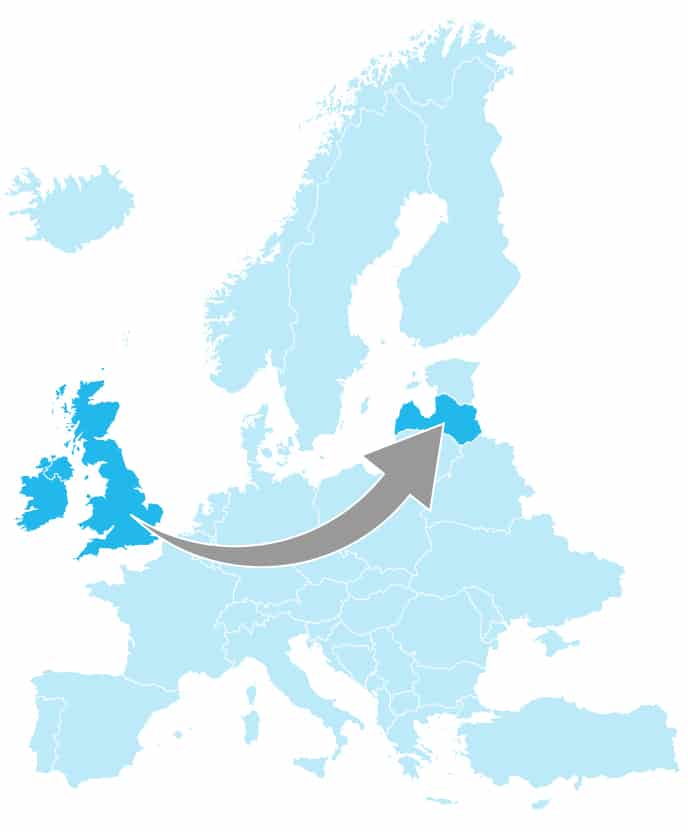 Sending large or bulky items to family, friends, or business associates in Latvia was previously very tricky or expensive. However, with the advent of modern courier services we are able to offer a quick and convenient way of sending large items and packages which would otherwise be too cumbersome to be sent via traditional post or courier.
With Pallet Delivery, you can package all your items up onto one pallet, and send them in one go. You only need to get a pallet, package them up safely and securely, (Pallet Wrap is suitable and can be bought from many packaging suppliers) and we do the rest.
You can get an instant price above, by selecting your country and the preference of pallet size and speed. Should you wish us to supply a pallet for you that's not a problem, or you can source one locally.