Looking to send large or numerous items from the UK to Poland? Package them up and use our quick and easy Pallet Delivery Service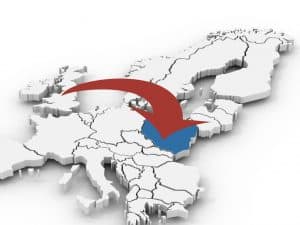 We are able to send your large, numerous or bulky items across the UK to Europe. This solves many of the problems of previous years for domestic and industrial transportation issues where a one off consignment was required. With todays network of couriers, you are able to quickly and easily send your items from the UK to Poland. A simple online quote form is available above, which will give you an instant price. After which, you can book online, and we'll do the rest.
If you've not got a Pallet, no problem, we can supply one for you during the order process. Alternatively, you can get them from most local companies in your area. You must ensure that goods are packaged well according to our requirements, but other than that the process is very simple.
Simply fill in the quote form above for an instant price.